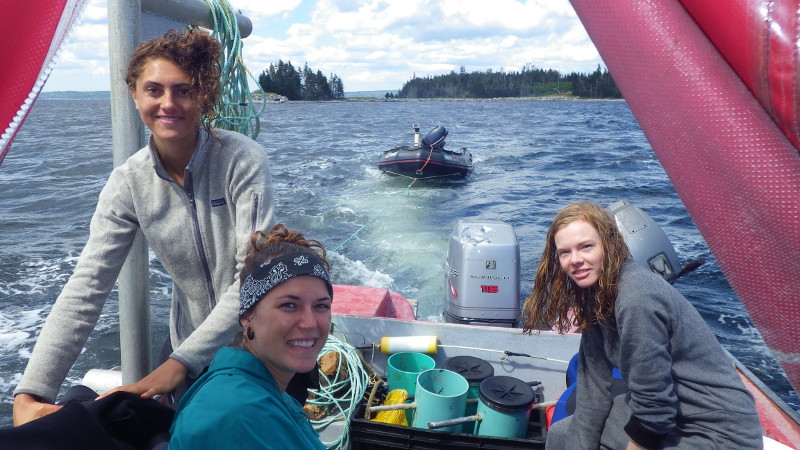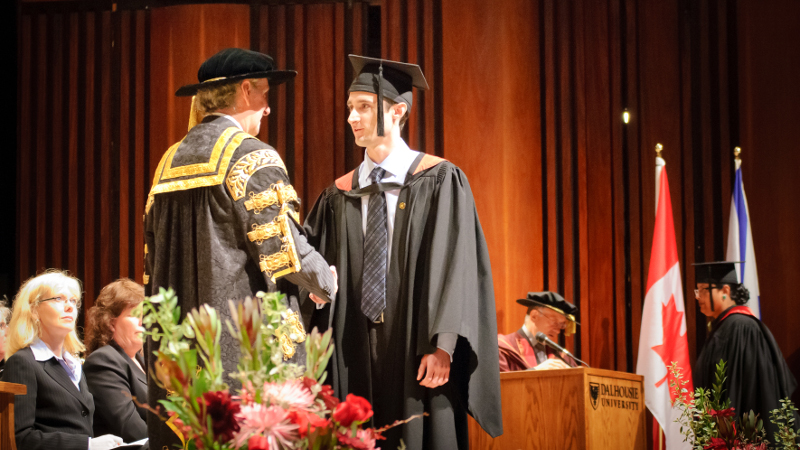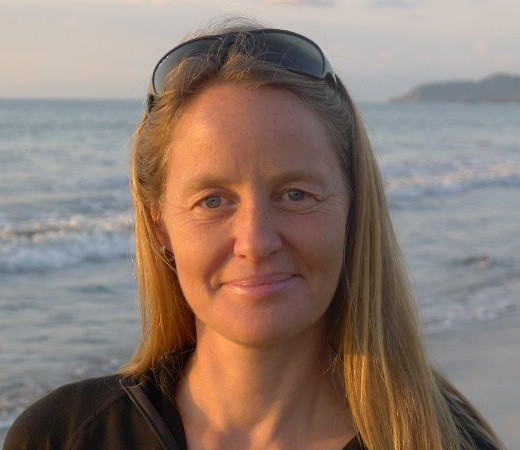 Heike Lotze
Professor, Canada Research Chair in Marine Renewable Resources (2006-2016)
My research is shaped by a strong interest in past, present and potential future human impacts on marine species and ecosystems. Human activities such as fishing and hunting, habitat alteration, and nutrient loading have influenced marine ecosystems for millennia, but strongly accelerated over time and expanded from the coasts to the open ocean. My work aims to reconstruct the long-term history of human-induced changes and understand their causes and consequences for the structure and functioning of marine ecosystems today and in the future.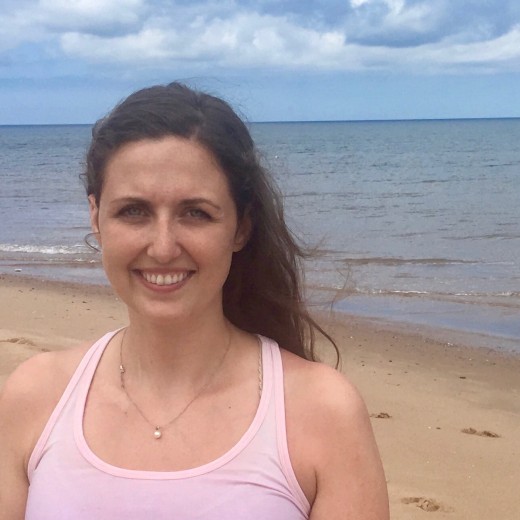 Grace Murphy
Post-doctoral Fellow, PhD
My research interests are broadly focused on understanding how human-induced environmental changes alter the structure and function of ecological communities. Numerous human-induced stressors influence seagrass ecosystems along the Atlantic Canadian coast, including nutrient loading, coastal land conversion, invasive species, and aquaculture. Despite the recognition among coastal management design strategies to include seagrass habitats in future protected areas, ecologically meaningful metrics that are based on geographically widespread data and are effective in tracking changes resulting from human impacts do not exist for Atlantic Canada. My CHONe II research assesses the condition of seagrass ecosystems across Atlantic Canada by compiling empirical data from seagrass community surveys conducted over the past decade from sites spanning the Atlantic Canada coast. I am analyzing how metrics of associated faunal assemblage and biodiversity, canopy structure, and ecosystem functioning relate to the degree of estuarine human activity to evaluate general trends in how seagrass ecosystem metrics change across human impact gradients. From this, I am developing multimetric indices that will be useful in evaluating and monitoring future change in the ecological status of seagrass habitats.
Tyler Eddy
Visiting Researcher, PhD
I am interested in the impacts of coastal resource use on marine ecosystems in the past, present and future. Currently, I am a post-doctoral fellow in the NEREUS Program at the University of British Columbia, but remain affiliated with the Lotze Lab at Dalhousie. In general, I use ecosystem models to understand the impacts of fisheries and other human impacts as well as their management on  marine species, communities and ecosystems. I am also the regional coordinator of the FISH-MIP project, which aims to understand the impacts of climate change on marine ecosystems and fisheries, and a science committee member of the Oceans Past Initiative, which aims to extend historical baselines to better understand human impacts on marine ecosystems. Finally, I am also a visiting scientist at the Charles Darwin Foundation, Galápagos Islands, where I participate in ecological monitoring and fisheries modelling of the endemic grouper to inform conservation and management.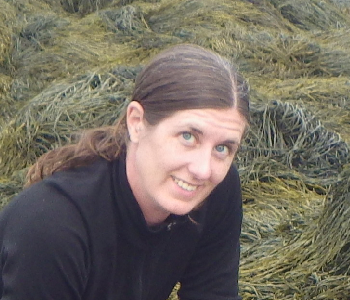 Allison Schmidt
Research Associate, PhD
Coastal ecosystems are among the most productive and most impacted by anthropogenic activities in the world due to current and past human pressures. My research interests focus on the effects of various human stressors on the structure and services of seagrass and macroalgal dominated ecosystems. Along with salt marshes and mangroves, they can be found in coastal waters around the world can rival terrestrial biomes in their provision of essential ecosystem services. Understanding their contribution and how it may be altered by human activities is essential for the proper management and conservation.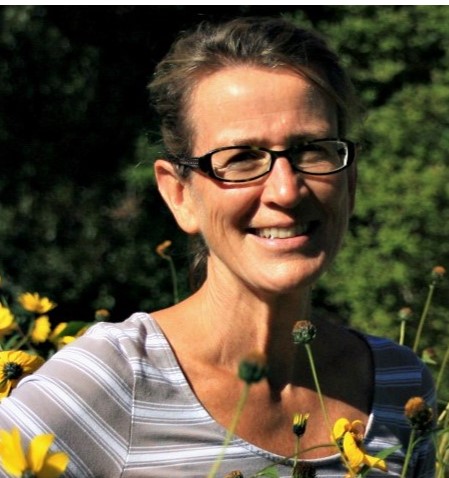 Inka Milewski
Research Associate
Human activities have a wide range of impacts on terrestrial, coastal and marine ecosystems that alter their structure and functioning, and the services they provide to human well-being. My work aims to uncover and quantify the effects of pollution, nutrient loading, habitat alteration, fisheries and aquaculture with the goal to inform policy and the public, and improve the management and conservation of natural ecosystems.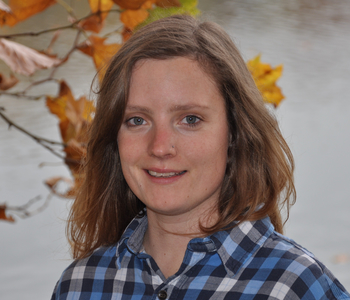 Andrea Buchholz
PhD Student, TOSST Program
Major biological changes in marine ecosystems have been associated with a changing climate both in the past and into the future. These changes have significant consequences for marine ecosystem structures and functioning, associated ecosystem services, and marine conservation measures. How these changes may play out on regional or ocean-basin scale is still largely unknown. My research addresses expected future changes in ecosystem dynamics and marine fisheries in the North Atlantic Ocean using meta-analytical techniques, spatio-temporal trend analysis, and mapping approaches. In this context implications for marine management and conservation on regional and trans-Atlantic scales will be identified in order to inform the development of effective management and adaptation policies.
Kriste Makareviciute
PhD Student, HOSST Program
I am interested in the effects of global change on the base of oceanic food-webs: the phytoplankton communities. Phytoplankton is responsible for half of the world's primary production and is of a major importance for sustaining fish stocks. In my work I use both experimental and modelling approaches to analyze the role of phytoplankton for the resilience of marine food webs in the changing ocean.
Kristen Wilson
Research Associate, MSc
Global sea surface temperature (SST) has been increasing as a result of climate change. Along the rocky shores of the Northwest (NW) Atlantic, macroalgae are the dominant habitat-forming species, providing many ecological services, as well as being of commercial importance. Because they are strongly influenced by water temperature, their distribution will likely be affected by increasing SST. My work examines the impact of climate change, particularly increasing SST, on the distribution of common, habitat-forming macroalgae along the rocky shores of the NW Atlantic. I combine bioclimate envelope models with physiological thresholds to predict future distribution shifts under different climate change scenarios.
Isabelle Hurley
MSc student
Atlantic Halibut is currently the most valuable commercial groundfish species in Atlantic Canada. Recently, fisheries regulations and management have begun to move towards an ecosystem-based model of fisheries instead of a single-species fishery model. The aim of this shift is to sustain both ecosystems and fisheries by considering unintentional consequences of fisheries. Under this ecosystem-based model approach to fisheries, bycatch is an important factor to consider when quantifying the impact of a fishery of a target species, such as Atlantic Halibut. My research involves analyzing spatial and temporal bycatch trends for the commercial Atlantic Halibut fishery. This may assist in future management of Canadian fisheries using ecosystem-based approaches.
Justin Breen
Computer Systems Manager
Responsible for the lab's information systems and applications.
Tyler Eddy (PDF, 2011-2016)

Francesco Ferretti (PDF, 2011-2012)
Christine Ward-Paige (PDF, 2010-2011)
Marta Coll (PDF, 2007-2011)
Kristen Wilson (MSc, 2015-2017)
J Scott McCain (MSc, 2014-2016)
Nakia Cullain (MSc, 2014-2016)
Reba McIver (MSc, 2012-2015)
Lauren Kay (MSc, 2012-2015)
Alexandra Vance (MMM, 2012-2013)
Anna Magera (MSc, 2008-2011)
Christine Ward-Paige (PhD, 2007-2010)
Francesco Ferretti (PhD, 2007-2010)
Sean Anderson (MSc, 2007-2010)
Nancy Deschu (MMM Program, 2007-2009)
Allison Schmidt (PhD, 2006-2012)
Isabelle Hurley (BSc Marine Biolody, 2017-2018)
Faelan Prentice (BSc Ocean Studies, 2017-2018)
Elizabeth Nagel (BSc Marine Biology, 2016-2017)
Jake Abbott (BSc Biology, 2015-2016)
Annabel Westell (BSc Marine Biology, 2015-2016)
Kristen Wilson (BSc Marine Biology, 2014-2015)
Mizuho Namba (BSc Biology, 2014-2015)
Duncan Baker (BSc Marine Biology, 2013-2014)
Nakia Cullain (BSc Marine Biology, 2013-2014)
Kim Nguyen-Phuoc (BSc Biology, 2013-2014)
Richard (Simon) Lay (BSc Marine Biology, 2012-2013)
Haley Guest (BSc Environmental Sciences, 2012-2013)
Jessica Ellis (BSc Marine Biology, 2011-2012)
Lauren Kay (BSc Marine Biology, 2011-2012)
Gregory Britten (BSc Marine Biology and Statistics, 2010-2011)
Jessica Wysmyk (BSc Marine Biology, 2007-2008)
Alison Battersby (BSc Marine Biology, Bournemouth University, UK, 2007-2008)
Sean Anderson (BSc Environmental Sciences, 2006-2007)